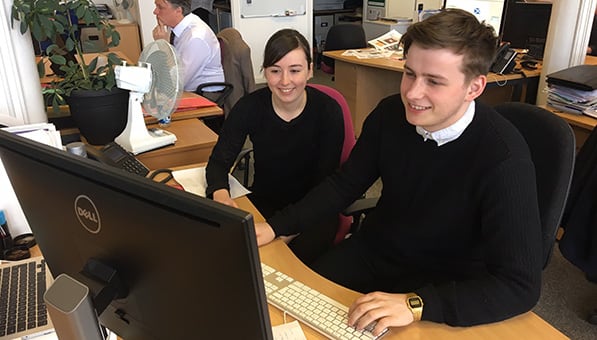 Back for more: an experience worth having
When I was informed that my third year studying journalism at the University of the West of Scotland would involve a work experience module I only had one place in mind.
Two years ago, in the final weeks of my HND journalism college course, my lecturer helpfully organised me a work experience placement – my procrastination necessitated her intervention – at Connect Communications' Paisley office. Confident in my ability as a journalist but with a healthy dose of trepidation I was welcomed into the Connect office.
I was overwhelmed by the sheer volume and variety of work being produced in the busy office and found the experience incredibly energising. Over the week, I produced a number of pieces from features to news stories as well as lending a hand with subbing and design. Daniel Lambie, Connect's Head of Business Development and Client Services, was even kind enough to let me sit in on a editorial meeting to give me an understanding of how all the work comes together at a higher level.
I left with a new appreciation and enthusiasm for the work that journalists do. So when given the opportunity to return, I jumped at it. In my second stint, I'm looking forward to putting into practice some of the new lessons I've learned and honing the skills I used last time as well as hopefully producing some work that I, and any publication that my work is included in, can be proud of.
Thanks to Daniel and the Connect team for accommodating me. I look forward to getting stuck in.
Post by: Jamie Anderson, a student at the University of the West of Scotland.