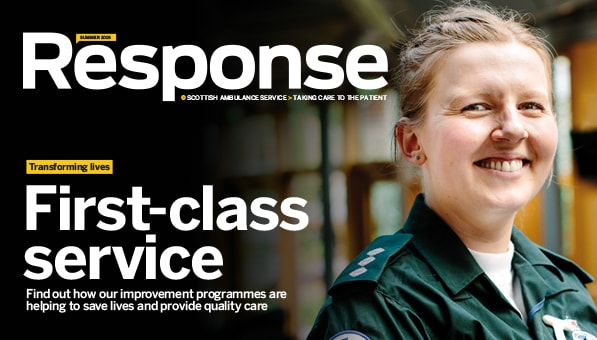 Providing the perfect Response
We are delighted to announce that we've won the competitive tender to publish the Scottish Ambulance Service's employee magazine, Response.
Published quarterly, Response focuses on the latest news and features from the Scottish Ambulance Service, with emphasis on its strategic focus in action and shining the spotlight on patient feedback.
As part of the tender, we proposed a relaunch of the magazine and the first issue with the new look and editorial structure has been printed and delivered to employees.
Scottish Ambulance Service Communication Officer Lindsay Smith said: "We are delighted to be working with Connect on our staff magazine, Response. The magazine is an integral part of our staff communication and is sent out to our locations all over Scotland. Connect have already given us some great ideas for features and we are really pleased with the refreshed look and feel of the magazine."
Managing Director Alan Ramsay said: "We are thrilled to be working with the Scottish Ambulance Service on their employee magazine. This contract win further underlines our experience in helping organisations and companies with their employee communications."
Connect has won the Employee Magazine of the Year three out of the last four years at the Scottish Magazine Awards, organised by the Professional Publishers Association.