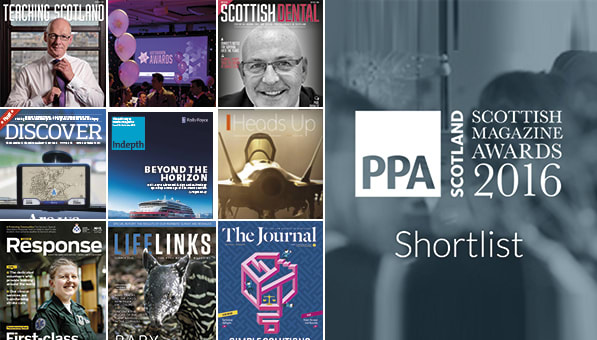 A baker's dozen
Connect and our clients are counting themselves very lucky after been shortlisted 13 times in the 2016 Scottish magazine awards.
It's another strong showing for Scotland's largest professional publishing agency.
Managing director Alan Ramsay said: "We're naturally chuffed. The range of awards we have been shortlisted for is particularly pleasing and shows how our business is excelling in a wide variety of genres."
Our shortlist:
Brand extension
Education Hustings, for Teaching Scotland/GTC Scotland
Scottish Dental Awards, Scottish Dental Magazine
Business and professional magazine
Scottish Dental
Business and professional magazine designer
Renny Hutchison
Business and professional magazine editor
Peter Nicholson
Consumer magazine writer
Richard Goslan
Customer magazine
Discover for NLS
In Depth for Rolls-Royce
Employee or internal magazine
Heads Up for BAE Systems
Response for Scottish Ambulance Service
Member magazine
Lifelinks for RZSS
Publishing team
Law Society Scotland's Journal
Sales Performance
Our entire sales team
We're also shortlisted for Please Turn Over, a magazine dedicated to pancakes, in the Magazines you wish you'd published category!
Read more:
The full shortlist is available over on the PPA Scotland website