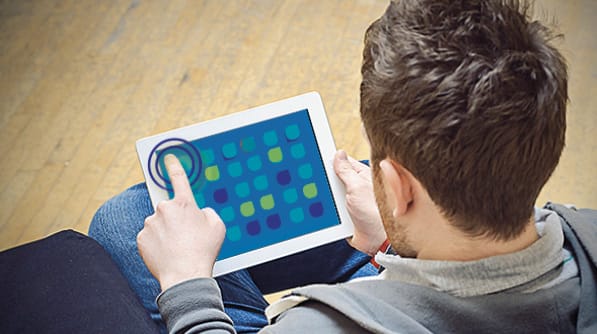 Heart your audience
Connect have launched a new off-the-shelf mobile publishing app, designed to help our clients reach their audiences in a new way in 2017.
Recognising the trend of audiences increasingly consuming information through their smartphones, we've developed a quick and cost-effective way of packaging content inside professional apps, and taking advantage of all the native functionality they offer.
The apps themselves are completely customisable and can be branded to suit any organisation. Clients can pick and choose the functionality they require, and how and where the content is delivered from.
Head of client services, Daniel Lambie, explains: "These days, people are surgically attached to their phones. But few of them use traditional browsers, preferring to access content through apps and social media.
"We recognise that giving our clients the ability to deliver their content in this way is important. We also know that they do not necessarily have a huge amount of money to develop bespoke solutions from scratch.
"We've worked hard to square this circle and are now developing low-cost, high-functioning publishing apps for a number of our clients."
If you'd like to find out more, call Daniel on 0141 560 3040, David Hughes on 0131 561 0022 or email hello@connectmedia.cc