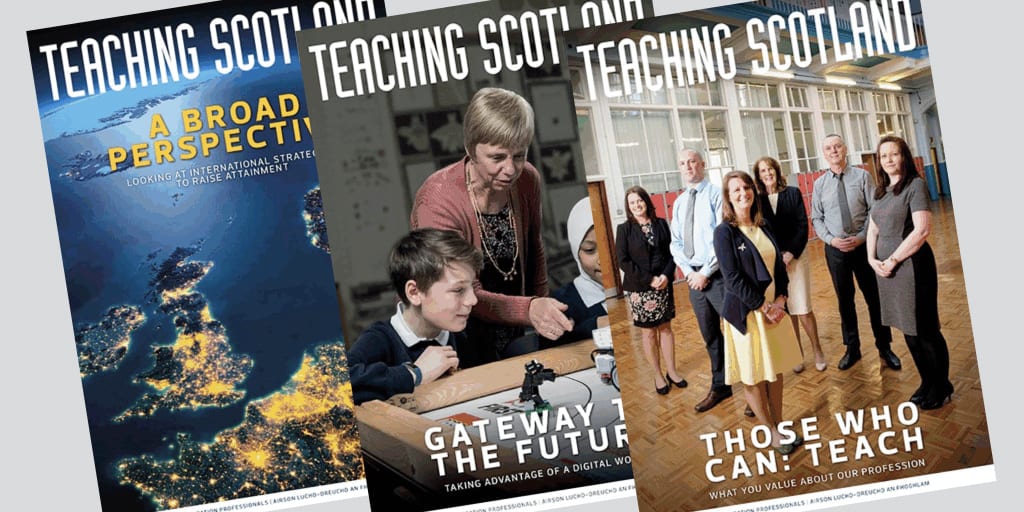 Teaching Scotland is top of the class
We're delighted that Teaching Scotland, GTC Scotland's flagship communication channel, has been shortlisted as Best Publication in the 2017 PRide Awards.
We've been supporting the production of Teaching Scotland for nearly ten years, and this is the fifth time it's been recognised at a national award during our tenure.
Teaching Scotland is published five times a year and delivered to every teacher registered to teach in Scotland. Its reach gives it a unique place in Scottish education, something we've worked hard with GTC Scotland to take full advantage of.
Daniel Lambie, who manages the account, said: "We have developed a keen understanding of the communication priorities of GTC Scotland, and the other stakeholders involved in the governance of education in Scotland. With Teaching Scotland, we've created a high-profile platform for all stakeholders to use to reach their audience.
"We recently retained the contract following a competitive tender, and the development of the title continues. Following a reader survey, we are revamping the design and introducing a number of new editorial features to make the title even more relevant to audiences.
"Everyone at Connect who works on the magazine is delighted with this latest recognition. We look forward to working with GTC Scotland taking the magazine from strength to strength in the coming months and years."
Further details about the 2017 PRide Awards, organised by the Chartered Institute of Public Relations Scotland, can be found here. For further details contact Daniel Lambie.