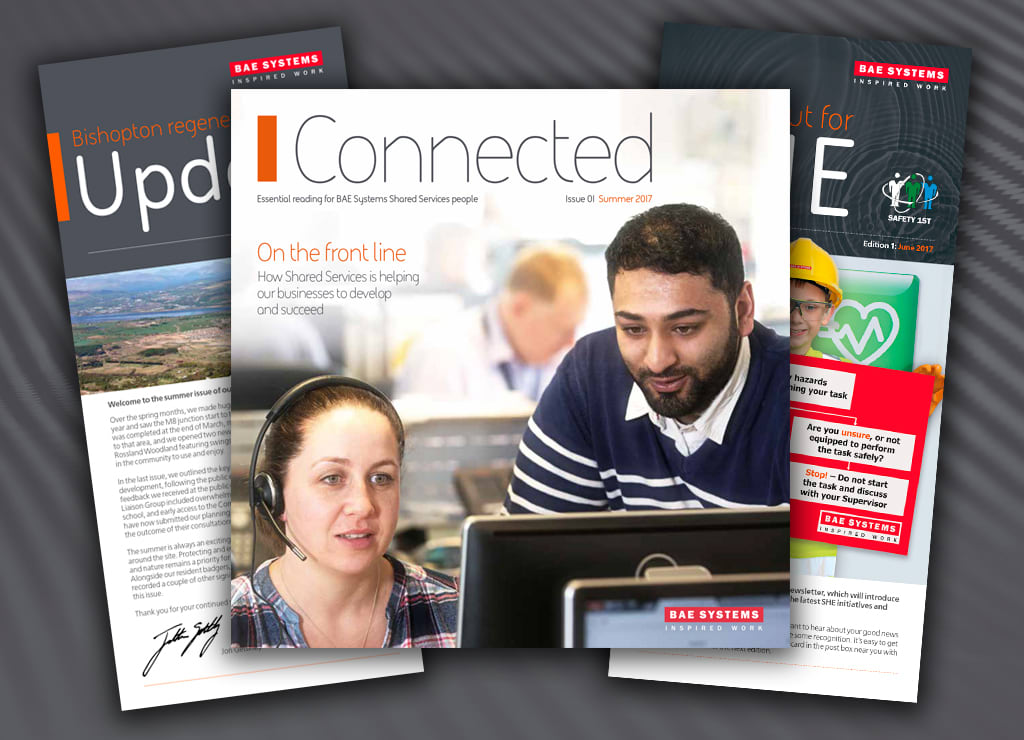 Newsletter No 3 keeps BAE Systems connected
Connect has launched its third new newsletter for BAE Systems this year.
Connected, a 12-page magazine specifically for the company's Shared Service business, will keep employees across the defence giant better aware of the work the business is doing.
The publication adds to two others produced by Connect for BAE Systems, both launched earlier this year:
Bishopton News – covering the regeneration plans for a former munitions site west of Glasgow
SHE newsletter – discussing all matters relating to health and safety in BAE Systems' Naval Ships business
Account manager Daniel Lambie said: "BAE Systems are a long-standing client of Connect, and the work we do for them is varied and reflects our full-service capability.
"Recently, we've worked with them on the production of digital infographics, board games and a series of internal campaigns. We're also in discussion about launching an internal app to help with health and safety.
"But it is interesting that they still recognise the demand for good quality print products, which we're delighted to help them publish."
For further details, contact Daniel Lambie.