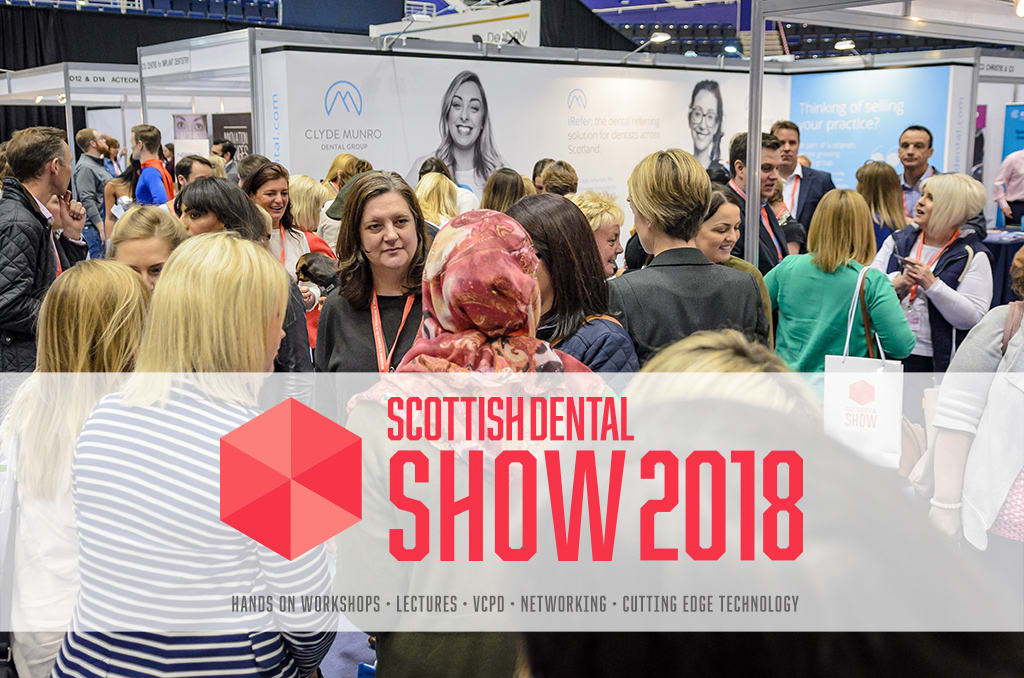 Dental Show is already hitting the heights
Registrations for our flagship event, the Scottish Dental Show 2018, are already reaching new heights – with the current figure nearly 25 per cent up on this time last year.
The 2017 Show saw more than 2,000 people come through the doors of Braehead Arena in Glasgow and we're expecting even more for this year's event on 27 and 28 April.
As well as 140 exhibitor stands, there will be more than 50 lecture and workshop sessions from another world-class speaker line-up, offering up to nine hours of verifiable Continuing Professional Development (CPD) for dentists and their teams.
Connect Managing Director Alan Ramsay said: "This uplift in registrations is fantastic news, and is a testament to the hard work and dedication of our events team.
"The Scottish Dental Show and Scottish Dental Awards continue to go from strength to strength and have a huge impact on the industry. We look forward to this year's events being bigger and better than ever. "
Aesthetic dental surgeon Monik Vasant will be presenting the keynote lectures on the Friday morning which will be entitled 'Composite artistry' and 'Composite and digital dentistry'. Monik, who runs the Freshdental clinics in Central London and Greater Manchester, has trained under many of the world's leading clinicians to become an advocate of minimally invasive dentistry and anterior alignment orthodontics.
The lecture programme will also feature all the main CORE CPD topics that dentists need to cover for their ongoing registration, with talks on radiation protection, oral cancer, medical emergencies, child protection and safeguarding, and an update on infection control and decontamination.
There will also be a busy business stream at the Show with talks covering buying and selling practices, tax issues as well as valuable financial and accounting advice. Adam Morgan and Ashley Latter will also be returning to the Show providing their high-energy business advice and new ways of thinking.
Connect launched the Scottish Dental Show in 2012. It quickly outgrew its original venue, and we subsequently added the Scottish Dental Awards and a bespoke app. A new app is due for launch this year, giving participants even more opportunity to engage. The event has won PPA Scotland Brand Extension of the Year twice, recognising its impact it on the profession and economy.
For more information on the Scottish Dental Show 2018, visit www.sdshow.co.uk