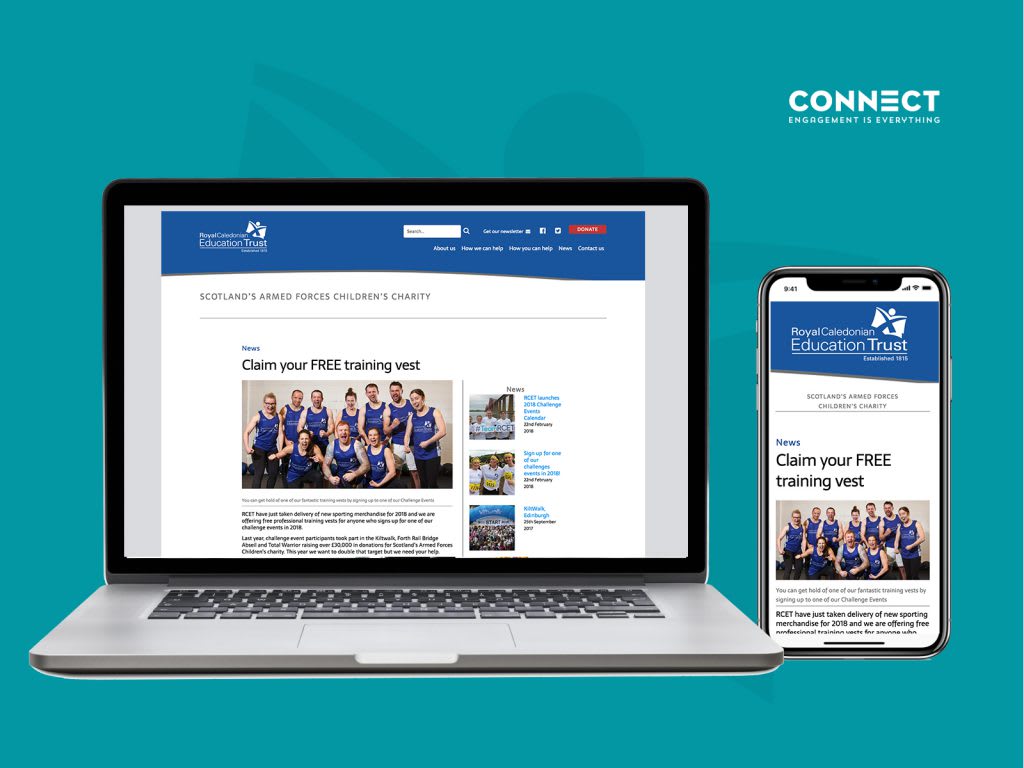 New website is on the front line for families
Connect has proudly unveiled a new website for Royal Caledonian Education Trust (RCET), a charity dedicated to supporting Scotland's Armed Forces children and their families.
We completely redesigned the charity's online space and the new site now boasts a clean and intuitive navigation to help visitors find their way around with ease.
RCET needed the site to perform three valuable roles:
Provide valuable educational resources for teachers
Offer a family services function to support grant applications for young people and their families
Host a section dedicated to fundraising, events and donations.
Paul McGinnity, Connect's senior front-end developer, said: "When building the site, our priority was to create a user-friendly experience that serves RCET's community and audience.
"With more users accessing websites through multiple devices, it's important the site is consistent and accessible across devices and operating systems."
The new site also boasts a handy news section and users can sign up to the charity's regular newsletters, which will keep them up to date.
The RCET site will also be fully content managed, enabling the team to log in to add and update all the information and images whenever they need to.
Connect Account Manager Roisin McGroarty, who oversaw the project, said: "RCET provide a lifeline of support to families. The new website will help position RCET as a vital source of information and support for children and young people from Armed Forces, Reservists and veteran families living in Scotland."
Explore the new website for yourself at www.rcet.org.uk, for help with your website contact the team on 0141 561 0300, or email hello@connectmedia.cc