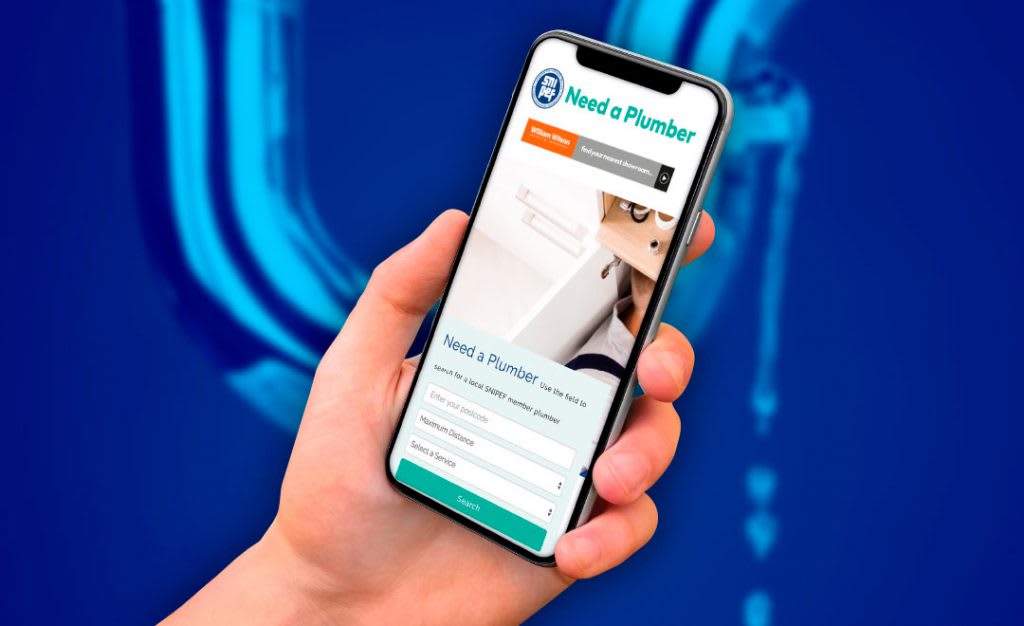 Connect helps put plumbers on tap
Connect has successfully redesigned and relaunched a vital online tool for the Scottish & Northern Ireland Plumbing Employers' Federation (SNIPEF).
Our digital experts have completely overhauled the trade association's Need a Plumber website, which helps the public find a qualified SNIPEF professional they can trust to resolve any plumbing and heating issues.
As well as updating the design to be contemporary and user-friendly, we've also enhanced the search function to make it more powerful and accurate.
This will make it easier for the public to find a plumber when they need one – putting a SNIPEF member at their fingertips quickly and easily.
Fiona Hodgson, SNIPEF Chief Executive, said: "We're thrilled that our updated Need A Plumber search function has been launched making it easier than ever for the public to find SNIPEF plumbers in their area.
"The refreshed site is much more user-friendly and is a better reflection of SNIPEF as an organisation. Connect have a done an excellent job with the function and have set a high bar for the new SNIPEF website, coming soon."
The facelift is the first stage of the overhaul of the SNIPEF website and follows our successful redesign and relaunch of the association's PlumbHeat magazine.
We're now busy creating and uploading content for the new SNIPEF site itself, which will be relaunched later this year, complete with an exclusive section for members.
Connect Managing Director Alan Ramsay added: "We're delighted with the new-look Need a Plumber site, which continues our mission to help SNIPEF reach new levels of engagement."
SNIPEF represents the interests of plumbing and heating businesses in Scotland and Northern Ireland. It currently has more than 760 member firms employing around 3,500 plumbers, and manages the training of around 900 apprentices.
Visit the new Need a Plumber site at www.needaplumber.org