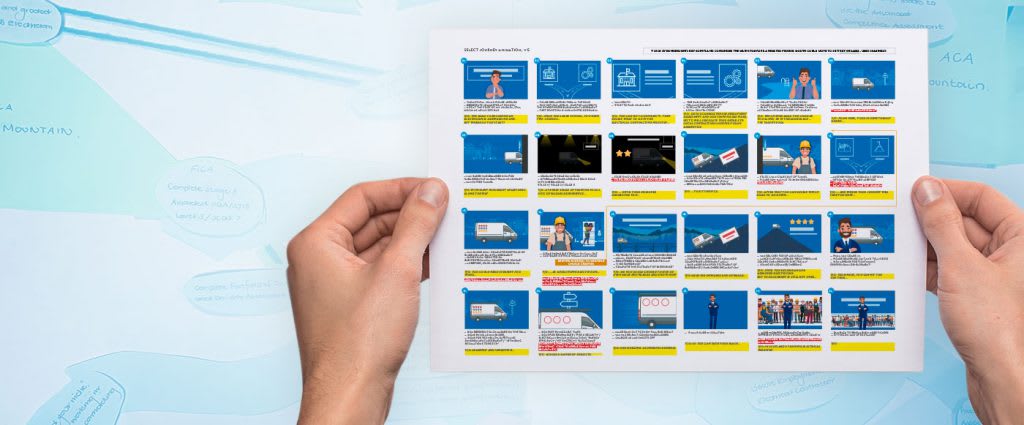 Animation puts would-be electricians in the frame
Connect has created a fun new animation to show what it takes to become a qualified electrician – and the many twists and turns along the way.
The two-and-a-half minute film for SELECT and the Scottish Joint Industry Board (SJIB) shows the journey of a typical spark, from leaving school right through to being a fully-qualified company owner.
Along the way, it shows the character's many options and choices and highlights the opportunities for learning and development.
The film was developed from an original idea by Fiona Cornwall, SELECT's Employment Affairs Operations Manager, who worked closely with Connect animator Ryan Swinney to bring her vision to life.
We spent four weeks developing a storyboard and script, before carefully honing the animation and adding the finishing touch courtesy of voiceover expert Kenny Blyth.
Hosted on the SELECT and SJIB websites, as well as the SELECT YouTube channel, it will now be screened at events and conferences across Scotland to explain the career choices available in the electrotechnical industry.
Fiona Harper, The Secretary of the SJIB, said: "We are always looking at new ways to make the industry attractive to would-be apprentices and trainees, so Fiona had the excellent idea to show a career as a road journey.
"Working closely with Connect, we've created an informative and engaging communications tool that can be shown at events to attract apprentices to the industry.
"We are delighted with the animation and will now use it to show would-be apprentices that the journey is a long but rewarding one."
Connect Managing Director Alan Ramsay added: "We are pleased to have been given this opportunity to demonstrate our animation skills to their fullest.
"Equally importantly, we are proud to play our part in attracting future talent of tomorrow to Scotland's electrical industry."
Watch the animation here