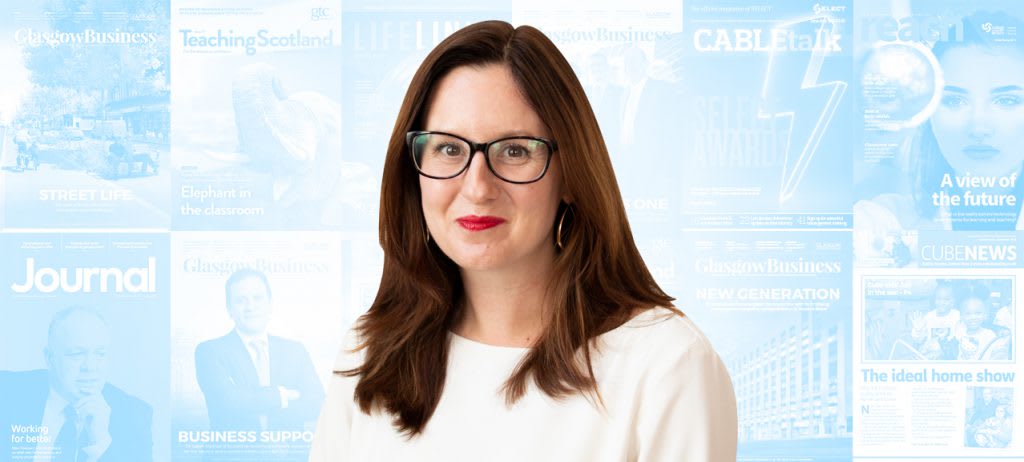 Experienced writer Sarah joins the Connect team
We're delighted to welcome another new face to our talented team as we continue to celebrate our 20th anniversary year.
Experienced journalist Sarah Wolstencroft has joined our team as an account manager. She will be based at our main office in Paisley and will work closely with our clients across a wide range of communication projects and publications.
Sarah spent more than 20 years at The Scottish Sun in Glasgow where she worked as a senior production journalist following spells as both a feature writer and reporter for the newspaper. She has also written academic articles and presentations after completing a PhD in Latin poetry at the University of Glasgow, where she also teaches in her spare time.
Managing Director Alan Ramsay said: "We're delighted to have someone of Sarah's calibre join our team. An outstanding journalist, she's demonstrated a real entrepreneurial desire to go beyond the world of newspapers into academia and it's this spirit that made her a stand- out candidate."
Sarah added: "I'm absolutely thrilled to be joining the Connect team and can't wait to get to know the clients and get started.
"I'm really looking forward to the chance to use my skills and experience to help deliver exciting and engaging projects, and develop my career."
Her appointment follows the addition of account managers Pauline Burnett and David Willis, and junior designer and artworker Liam Shaw to our Paisley office, earlier this year. Sarah replaces Iain Mason who is set to join our client SELECT as its head of membership and communications next month.