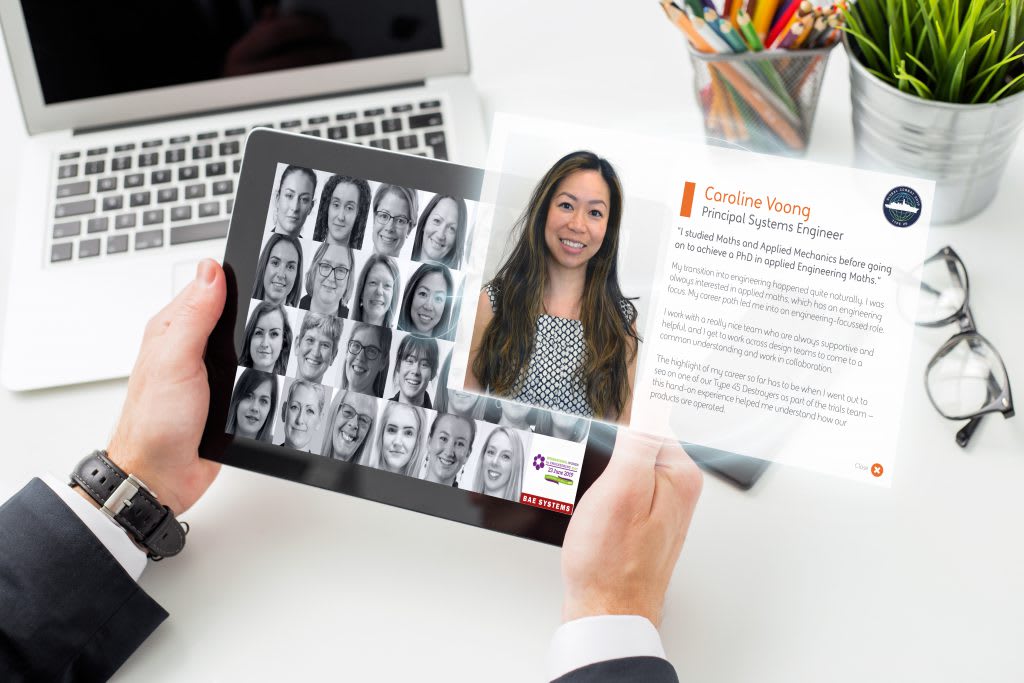 Infographic is a hit for BAE Systems' women
Celebrating International Women in Engineering Day with one of our interactive infographics handed BAE Systems Naval Ships a smash hit for its intranet.
Our design and content team created the infographic, which told the stories of 26 women engineers working on the Type 26 frigate at Glasgow's Govan and Scotstoun yards.
Clicking on a large image brings up pop-up profiles of each woman, with engaging content about their career choices.
The internal communications team teased its launch in the run-up to International Women in Engineering Day (IWE Day) on June 23 by posting the profile slides on the defence company's intranet.
In just one week, the individual profiles became the most-viewed item on the BAE Systems intranet – delighting our client even before the infographic went up on the BAE Systems website began racking up likes and clicks on LinkedIn, Facebook and Twitter.
Managing director Alan Ramsay said: "Engagement is Everything – that's our mantra – and this project shows just why that's true.
"Each of the women involved had interesting stories to tell. Relaying those stories in an interactive way adds to the user experience and has created a useful piece of collateral with life beyond IWE Day alone."