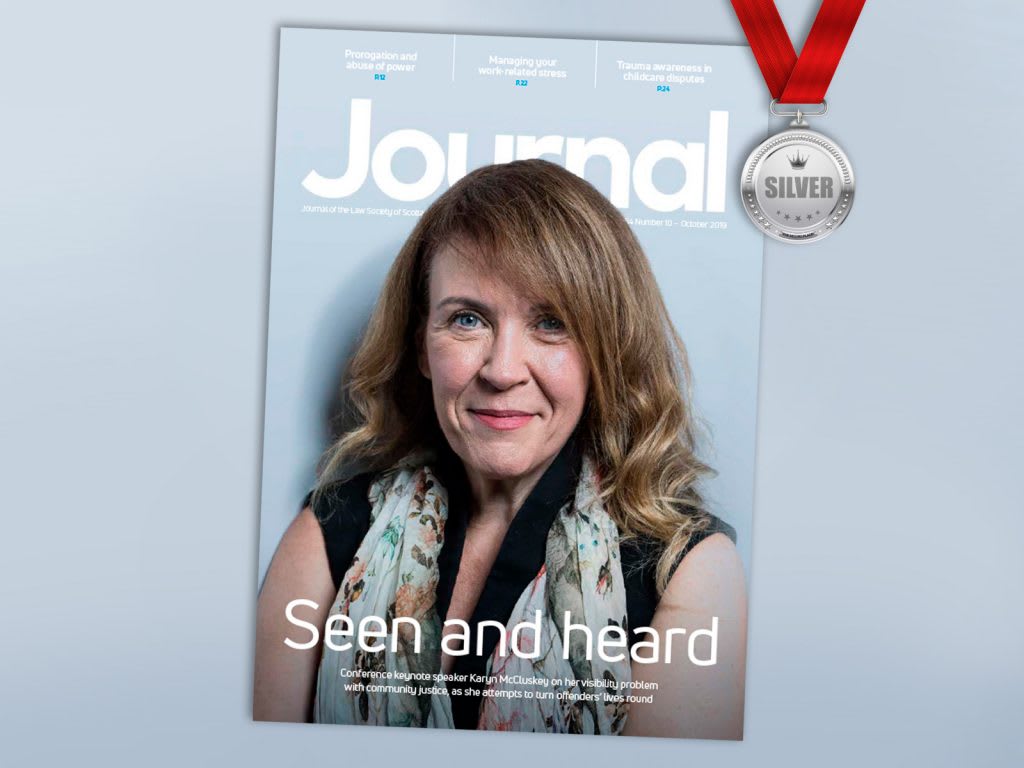 Journal's seal of Excellence
We're delighted to reveal that the Journal of the Law Society of Scotland, which we create and deliver every month for the Society, has been recognised with a Silver Award at the 2019 Association Excellence Awards.
The Journal took the Award in the Best Association Magazine (Circulation 10,000 – 32,000) category at the ceremony, held at the Kia Oval cricket ground in London on Friday 11 October. The event was hosted by comedian Dominic Holland.
The Association Excellence Awards recognise and reward the achievements of UK trade bodies, professional membership organisations, associations and sporting governing bodies and leagues, in providing excellent service to their members and clients.
Those taking part included the National Housing Federation, the Institute of Leadership and Management (ILM), and the Royal Institution of Chartered Surveyors (RICS).
Our very own Peter Nicholson, Editor of the Journal, attended the Awards. He said: "There were many well known names among the finalists, and I was delighted to achieve a Silver against such prestigious competition. I would like to thank all our contributors who help to ensure that the Journal is a must-read across the legal profession."
Lorna Jack, Chief Executive of the Law Society of Scotland added: "It is a tremendous accolade for the Journal to be recognised in these high profile UK awards. We want to make sure the magazine serves our members in the best possible way and this is a wonderful acknowledgement of the hard work that goes into every edition."
Read the latest issue, which features a special interview from the keynote speaker at the Society's annual conference, Karyn McCluskey from Community Justice Scotland.
To find out how Connect can help your association or company email: hello@connectmedia.cc or call +44 (0)141 561 0300.