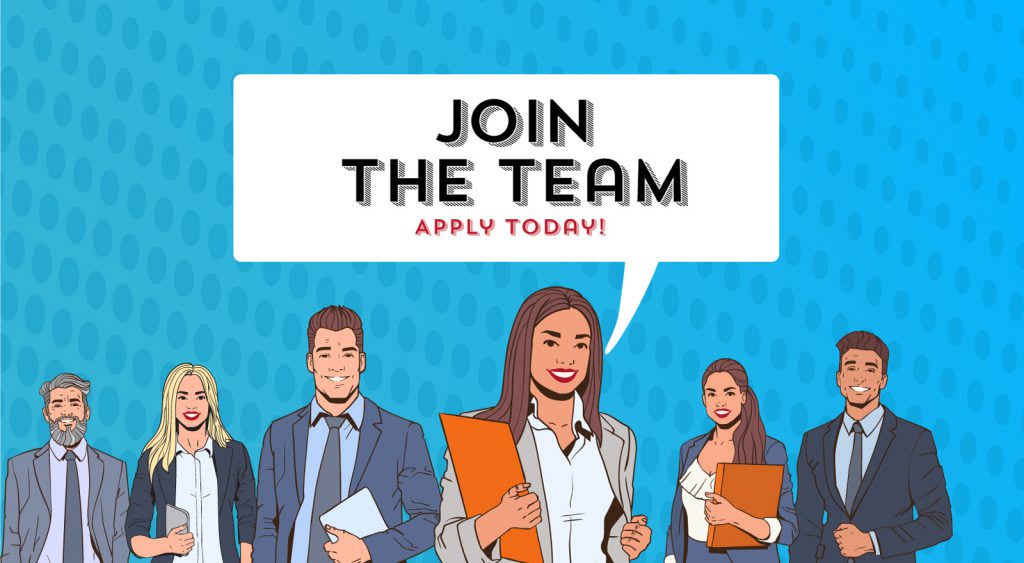 We're hiring!
Applications for these roles are now closed. For future vacancies, make sure you are following us on all our social channels and check back with our website regularly.
Are you a talented, all-round communications professional with a flair for storytelling looking for your next new challenge?
Or are you a production journalist, looking for some short-term or freelance opportunities to work across a number of exciting, award-winning publications?
If so then look no further, as we may just have the role for you!
In the coming weeks, a member of our team is being seconded by a client while another is expecting her first baby in June, and will go on maternity leave in May. We now have a number of exciting opportunities on our team, both for the near and long term.
So, if you answered 'Yes!' to any of the above, then keep on reading to find out more about the roles on offer. We look forward to hearing from you!
Account Manager (Content)
Permanent
As experts in engagement, we help companies and organisations engage with their audiences through digital and print communications. 
We're looking for an accomplished all-round communications professional with a strong journalistic pedigree and you'll be excited by a job that offers variety and a constant opportunity to develop. You will be:
Planning and producing digital and print communication channels, including videos, animations, infographics and magazines.
Planning and building multi-channel campaigns, some of which are in multiple languages.
Devising and crafting engaging content for social channels.
Editing content for multiple platforms.
Developing long-term relationships with clients, becoming a trusted partner and advisor.
Part of a great team of journalists, editors and account managers.
Be able to communicate confidently with a wide range of stakeholders.
Entrepreneurial, ready and able to spot an opportunity to develop our accounts, and have the tenacity to see every job through to its conclusion.
An exceptional project manager with superb people skills.
Able to think strategically yet not be afraid to roll up your sleeves and get on with the award-winning work we produce for our clients.
Ideally, we would like you to have some knowledge of Adobe InDesign and proficiency in Microsoft Office. However, training will be provided. An understanding of social media platforms would also be a distinct advantage.
At present, you will likely be a journalist or account manager in an agency and be seeking a fresh opportunity.
An attractive salary and package of benefits, which includes healthcare, bonus and pension, is on offer to the right candidate. In the short term, the role will be home based because of Covid-19 restrictions but longer term the role will be based in our office in Paisley.
INTERESTED?
Drop an email and CV, with details of your current salary and notice period, to our managing director, Alan Ramsay, at alan@connectmedia.cc or call him for an informal chat on 07968 495443.
Production journalists
Short-term/freelance
Are you a talented production journalist looking for some great projects to get your teeth into either on a short-term or freelance basis? You'll work across a portfolio of our projects, including some award-winning publications, all the time supporting our existing team of staff and contractors. You'll be a seasoned magazine or newspaper journalist, able to draw a page and sub-edit it as well. Experience of Adobe InDesign is a must.
INTERESTED?
Drop an email to Alan Ramsay at alan@connectmedia.cc or call him for an informal chat on 07968 495443.