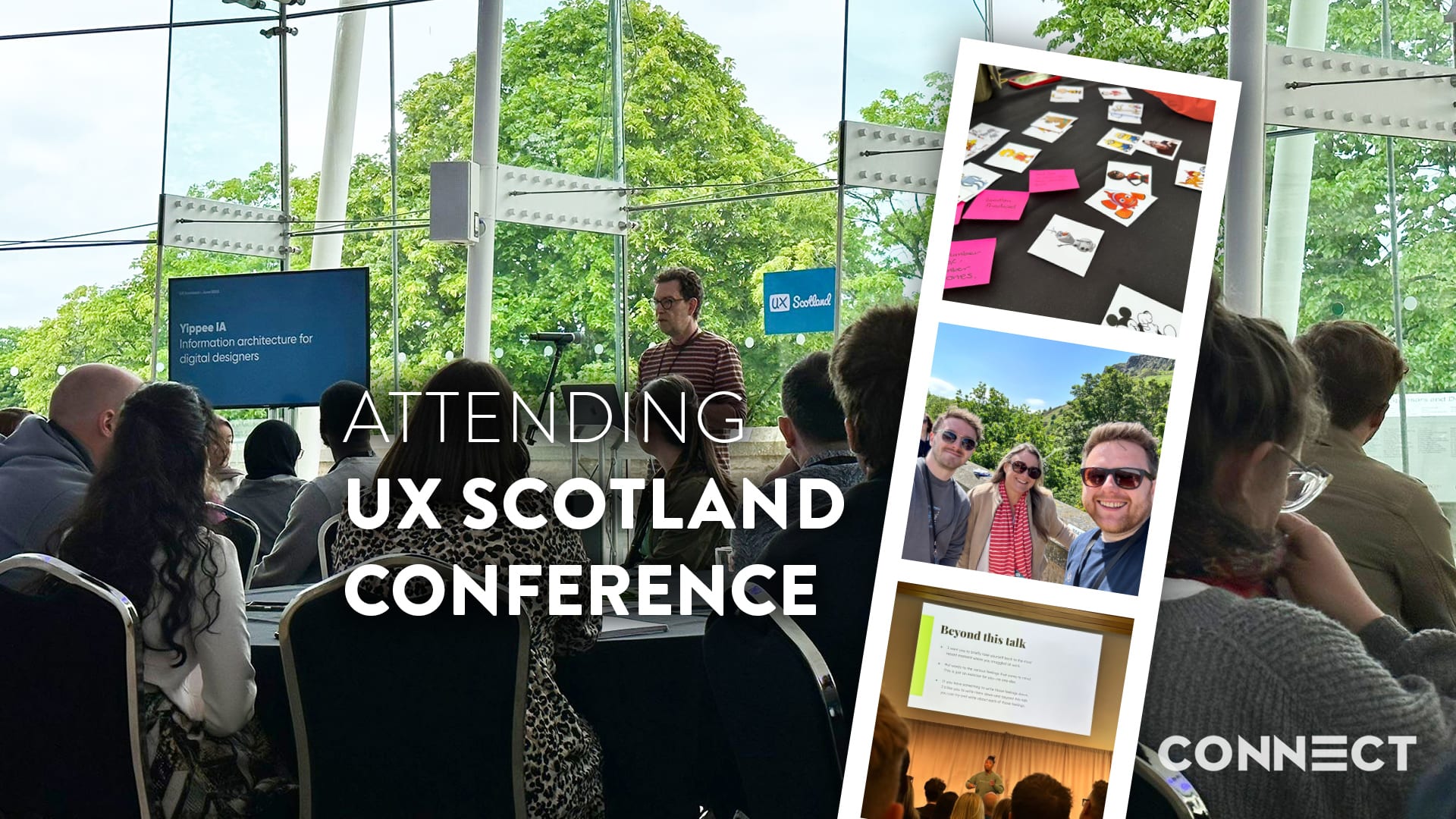 Designer day out at UX Scotland Conference
We are always looking for new ways to get inspired, to think differently and to keep up to date with the latest in the industry. That's why Paul, Euan and Jade from our digital and design team attended the UX Conference, which was held at Edinburgh's Dynamic Earth from 7-9 June.
The three-day conference looked at user experience, with talks from leading professionals on topics including the importance of colour choice for accessibility, how to make delivering and receiving feedback a positive experience, and the architecture of organising data for digital designers. Our team also enjoyed networking with industry peers, and came back from the event feeling invigorated by the fresh ways of thinking and working that they were presented with.
Paul said: "It was great to spend a few days with colleagues from across the design and UX industry, upgrading our skills across accessibility, planning, data management and more, to improve user experience for our clients and their users!"
Jade said: "Having the opportunity to listen and learn from UX industry leaders was a huge privilege. Each talk and workshop I attended opened my eyes to how vast the UX arena is, and how vital it is not only for everyday digital interactions, but also other real-world designs we encounter continuously. The way I approach my design has benefitted from the conference!"
Euan said: "Getting to rub shoulders with so many interesting and insightful colleagues was a real privilege. It was so refreshing to hear fresh ideas and talks that I can put to use in my own work."
Photo: Chris How, from Clearleft, delivers his engaging workshop Yippee IA (not to be confused with AI) Information architecture for digital designers